Rolley Castle was originally a manor house, which during the Middle Ages lay at the heart of an estate, whose jurisdiction extended over several surrounding villages. In the early 20th century the estate still consisted of the castle, a flour mill, a saw mill, an oil press, a beautiful farm with imposing buildings, an orchard, meadows, ponds, woodland and arable fields stretching across 294 hectares of land.

The castle was first mentioned as early as the XIIIth century. It remained in the ownership of one family, the Lords of Boullant, until 1578. Thereafter it passed through the female line into the hands of several families until 1752 when it fell entirely into the hands of other families, unrelated to the Boullant (or Bolland). 

The original medieval castle was designed primarily for military purpose and for the defence of its occupants. It is surrounded by a thick rampart wall, which runs along the edge of the rocky outcrop on which the castle is built. It is overlooked by a keep that overshadowed the main living quarters of the local lord and his garrison.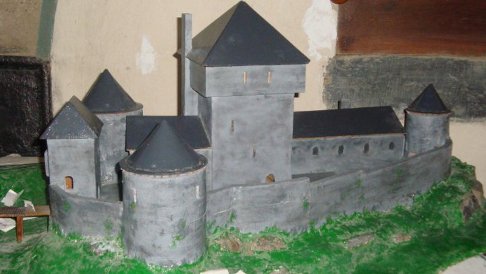 It is not hard to imagine Charles the Bold, Duke of Burgundy ,on the evening of September 5th, 1475, entering the castle over the drawbridge, closely followed by his heavily armed escort, and taking a moment to go and pray in the chapel.The castle today stands on the site on which part of the medieval stronghold stood. Constructed in the early 18th century, it rests against the only original tower which remains intact. A bracing on the main wall carries the date 1733, the year in which major work on the castle took place. The roof also dates from that time.Rolley's great «rendez-vous» with history dates from the 20th century with some of the upheavals brought about by the Second World War. In 1943, its occupants welcomed and hid first British and then American airmen, before handing them over to escape networks to get them back behind allies lines. Then in December 1944 they underwent the attack launched by von Rundstedt when Bastogne and its surroundings became the scene of fierce fighting. Rolley was then made the Headquarters of the 101st Airborne. Several senior officers met here in December 1944, among them General Patton, who spent the night of 29th to 30th December in the castle. It is not hard to imagine a few GIs from the 502th of the 101st Airborne Division in December 1944, shivering with cold and exhausted from the incessant fighting, seeking some respite in their HQ, around a warm fire lit on the ground itself. On the Christmas day, seven Panzer were destroyed only a few hundred meters from the castle.